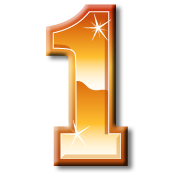 Bestselling Author
…
Bestselling Novel
… sounds good doesn't it? A few weeks ago, I posted about reviews and their impact on ratings and readers. You can see that post
here
. Today, I want to discuss the elusive
BESTSELLER
.
This article was originally posted in
Indies Unlimited
a few weeks ago. Since then, several authors have followed these steps and created a bestseller for themselves in the matter of days.
When you have achieved bestseller status, it is yours for life. No one can take it away. Conveniently, Amazon changes the rankings hourly. Now, many of you might look at that as a negative but all you need is for your book to hit #1 just one time, and even if it drops out after an hour, you've just achieved "bestseller" status.
As with anything in our indie publishing world, you have to know the system before you play the game. First, when you uploaded and published your book, you picked five categories. These have nothing to do with how Amazon ranks your book—they're used in keyword searches for someone browsing topics.
The "category path" is how Amazon determines the rankings. The main ranking that we are used to seeing is the "Paid in Kindle Store." This ranking includes everything from newspapers to games and even Kindle accessories. You can see how important it is to categorize optimally. Why would you want to go up against The New York Times Kindle Edition that has been in the top 100 for almost four years?
So how do you maximize the benefit of Amazon Rankings? Let's break it down. When looking at my Teen/YA novel, The Card, I had multiple options on how to categorize. Below is a breakdown of the each category I considered and the number of books in that category. For example, I had the choice of placing it in the Kindle eBook category of:
| | |
| --- | --- |
| Fiction | 439,673 |
| | |
| Sports | 17,914 |
| | |
| Mystery & Detective | 56,072 |
Not much of a choice. Notice the huge number of books in each category. Being a rookie at this, I picked the best categories and away I went.
I kept an eye on the rankings and I was frustrated by the fact that my book was showing up at #89 in one of my categories, but when I checked the rankings of similar books (Mike Lupica and Tim Green), mine was nowhere in sight. That was because I wasn't categorized the same way as others in my genre. I showed up higher ranked in the larger, more general category, but was not included in the more specific category.
I checked out their category string and I found the following for one of Mike Lupica's baseball books.
Fiction
439,673
Childrens' Fiction
41,315
Sports & Activities
2,293
AND
| | |
| --- | --- |
| Children's eBooks | 58,949 |
| Sports & Activities | 3,372 |
| Sports | 1,079 |
| Baseball | 216 |
Clearly, the chance for me to hit #1 in the more specific category is much better than the larger, more general, category. I checked my Amazon Bookshelf and the category that I wanted was not available.
Here's the golden nugget in this post. You can have Amazon link you with a non-default string!
If you want the perfect category string that isn't a default in your KDP publishing dashboard, you can have them create it for you manually.
Here's what you need to do:
1. Visit kdp.amazon.com and log into your KDP account.
2. Click the "Actions" button for the title you'd like to update, then click "Edit book details."
3. Scroll down to the "Target Your Book to Customers" section and click "Add categories."
4. Choose the categories on the right side of the screen, then click "Remove category."
5. Scroll down the category list on the left side of the screen, and choose the last category - "NON-CLASSIFIABLE."
6. Click on "Save."
7. Scroll down the page and click "Save and Continue."
8. You'll then be directed to the "Rights & Pricing" section. Check the box at the bottom of the screen to accept the Terms & Conditions, then click "Save and Publish."
I know that this sounds scary, marking your book as "non-classifiable" but have no fear, it works.
After you have done this, email
kdp-support@amazon.com
with the exact path of the categories you wish to add and they will add the categories for your book. For example, after following the above steps, I emailed Amazon with the correct paths as seen below, asking them to set my categories as:
Kindle Store > Kindle eBooks > Children's eBooks > Sports & Activities > Sports > Baseball
Kindle Store > Kindle eBooks > Children's eBooks > Mysteries, Espionage, & Detectives

Be sure to include your ASIN (Amazon ISBN type of number)
As I mentioned before, this post ran previously. From that post, David Antrobus, author of
Dissolute Kinship: A 9/11 Roadtrip
, followed the above steps. He was sitting at 100,000+ in the paid Kindle list with no categories showing before the change. Although he had initially set up categories, they were broad, default categories. His new categories catapulted him to #4 and ultimately #1 in his new found category string.
Here's David's comment from the Indies Unlimited post:
David Antrobus
says:
Okay, Jim's post went live March 17. This is ten days later. I can't say I worked feverishly on this for those ten days but I did have a few go arounds with a helpful bunch of customer service people at Amazon, and Jim guided me the rest of the way.
But here's the thing: it worked!
Noticing how I'd gone from #4 to #2 in my new category string, today I bit the bullet and started doing the shameless skirt-lifting and sultry pouting we apparently must do, and with the help of many of you Indies Unlimited people in particular, we sold enough copies to get that sucker to a #1 spot in the Kindle version of its category and an equally incredible (to me) #16 in the overall Books department for Books > Travel > United States > States > New York
That's almost unbelievable to me. And proof that Jim's technique really works. Awesome stuff.
It takes a little work, but once you do it, it can be very rewarding.
The Card
spent nearly all of January and most of February ranked #1 in my category. Good luck and I'll be looking for your #1 Bestseller!